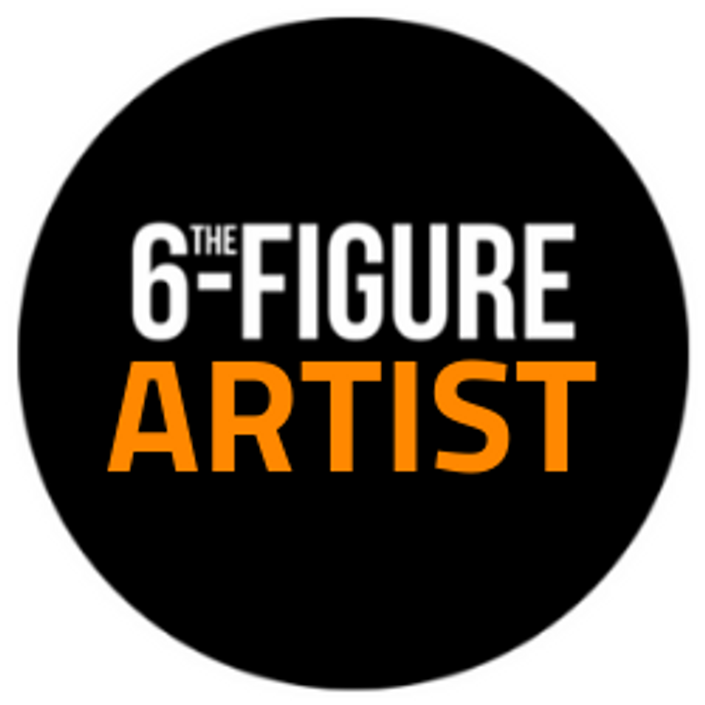 INTRODUCING: "THE 6-FIGURE ARTIST" V2.0
FINALLY... A PROVEN & LEGITIMATE SYSTEM TO HELP ARTISTS REACH MORE BUYERS AND BOOST SALES. CLICK BELOW TO ENROLL NOW OR SCROLL DOWN FOR MORE INFORMATION.
Enroll in Course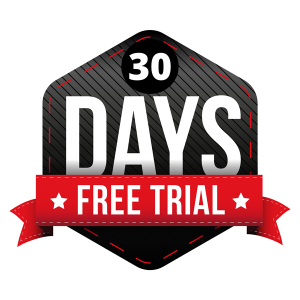 GRAB THE 30-DAY FREE TRIAL FOR A LIMITED TIME ONLY!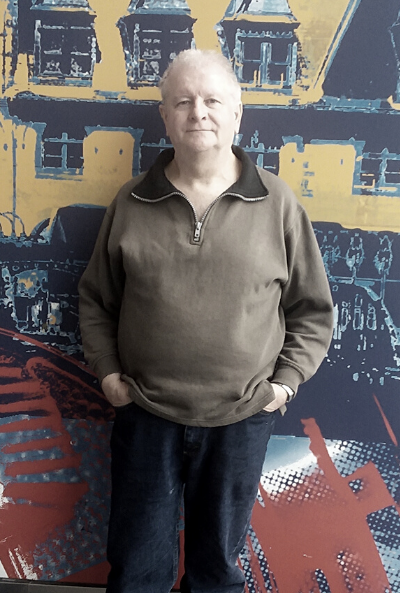 IN THIS UNIQUE TRAINING PROGRAM, I'LL REVEAL HOW I BUILT A SUCCESSFUL ONLINE ART BUSINESS FROM SCRATCH TO 6 FIGURES A YEAR.
The best part? You can forget about those "scammy" or "sleazy" marketing tactics that make buyers run for the hills and learn the 3-step art marketing system that:
Shows you an automated system to attract more leads and sell more art (and other products)
Gives you the exact blueprint to turn those leads into fans and subscribers – how to build your platform
Provides you with a strategy to build trust and connections with your fans, so you can run a launch or promotion on YOUR terms, whenever you choose - without being "salesy" or "scammy".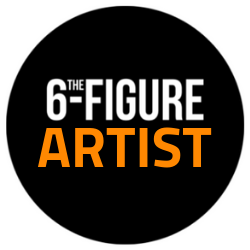 If you're an artist, blogger, illustrator, photographer, or graphic designer, you'll see how simple it is to learn these systems, even if you're a confirmed techno-phobe and introvert who HATES selling - and even if you don't have your selling platform yet (we'll show you how to do that too).
I'll show you how to put your entire marketing system on autopilot – and give you detailed launch blueprints to help you hit the top of the charts - so you can focus on what's important to you (writing more books, spending time with your loved ones, sky-diving...).
But don't just take my word for it...
3 ARTISTS WHO GOT RESULTS WITH "THE 6-FIGURE ARTIST"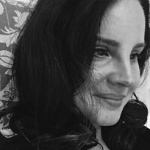 TRIPLED HER PLATFORM:
Great advice here. Your advice sounds really practical for those of us who hope to make a living creating art. I started painting about a year ago, and it's been an amazing activity for my free time.
Within a few weeks, my fan base more than tripled – and conversion rates on my website improved by over 50%. And with over 80,000 visitors a month, that makes a big difference! I recommend Gary's course if you're just starting out, OR if you're ready to take your artist platform to the next level."
- Martha Forbins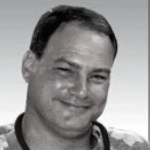 BRINGING IT ALL TOGETHER:

"Much appreciation for the 'timely' information and motivation. I have been scratching my head, often for years, as to what is out of balance in my painting career.
Your methods have put new light on my outdated marketing skills.
Thanks to you, my passion to make and market my art is alive again. Much Thanks."
- Daryl Grant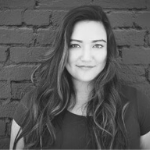 BEST-EVER PRODUCT LAUNCH:

"Thanks for sharing your insights. Your writing is well-researched, thoughtful and inspirational, and even as a seasoned, professional artist I have found it helpful and refreshing.
I rarely endorse anyone, ever, for much of anything. I'd gladly pay whatever it cost to take my launch to a new level. His approach did. I see no reason it wouldn't work for other artists, either established or not. Consider this an endorsement. That should speak volumes"
- Alison Greyson
While I can't guarantee you'll get the same results (or any results whatsoever) – nobody can promise this and be telling the truth – some of the strategies I teach in The 6-Figure Artist helped these artists turn casual browsers into committed, paying fans. And now you can learn these strategies too.

It might sound complicated, but it's not...
The 6-Figure Artist is a unique and effective system to attract more buyers, sell more art, and grow your artist platform in a scalable and sustainable way.
It's designed to help you build trust and communicate directly with your readers – so you can sell more art and build your art career without having to rely on anyone else. I'll get to the full details in a second – but first, a little backstory...
WHY I HATE PUSHY, SCAMMY ART MARKETING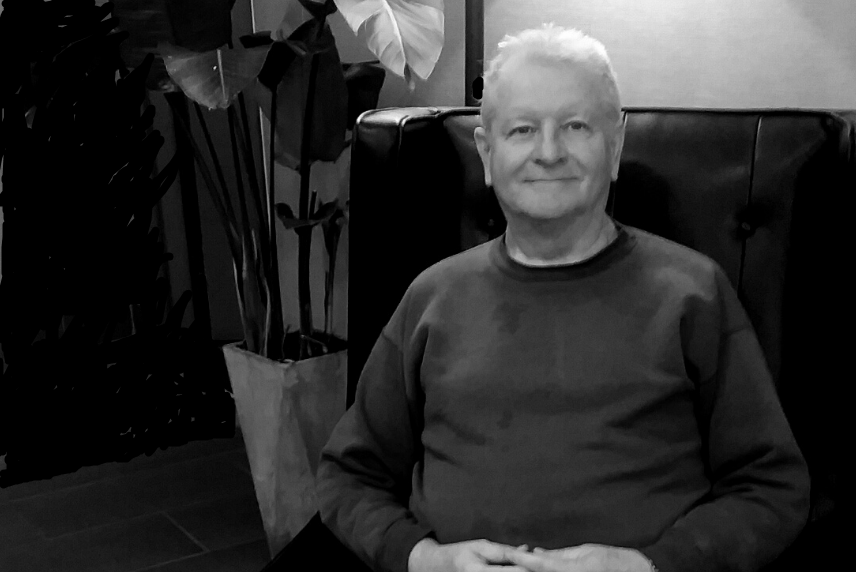 Hi, Gary Bolyer here. I'm a award-winning landscape artist – and I help other artists find their way through the online art marketing maze.
That's why you'll probably be surprised that I used to hate the thought of marketing and self-promotion. You see, when I first got started in this business, I saw how other artists were marketing themselves – using pushy "buy my art!" language and scammy tactics – and I felt like I needed to take a hot shower. It didn't feel right.
But after almost a year of selling art online, and still nowhere near the sales I needed, I knew I had to do something. I saw other artists' websites performing way ahead of mine, and I thought to myself: "I know my art is at least as good as these artists – if only people knew it exsited."
And: "I don't get many reviews, but when I DO – people tell me they love my art. Why can't more people see it?" I was so frustrated.
But I didn't want to copy what other artists were doing to market themselves. I had to figure out another way. So I did! The secret is... there is no secret. All you need to be successful selling anything online is a way to attract potential readers, then convert those potential readers into loyal (paying) fans. And, most importantly, building your career – long term – without resorting to scammy tactics.
THINGS CHANGED - ALMOST OVERNIGHT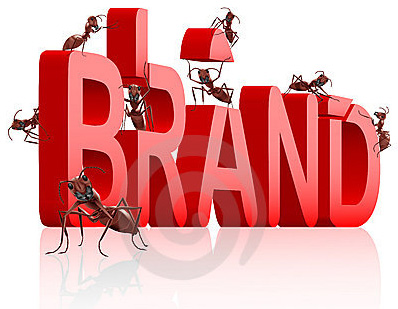 Once I learned to focus on the right things (and ignore everything else) my entire life changed. You can see just how this approach affected my results in the graph above.
I remember one very cold morning in February, I checked my sales reports before heading off to work. I'd made more money while I was asleep than I was going to make all day shackled to a desk.
A few short months later, I quit to paint full time. Now, I get to spend all day doing what I love, with the people I love. Thanks to this hard work, I was finally able to quit my day job and move my family out of our cramped apartment. Now, I get to spend all day with the people I care about, and I can paint when it suits me.
If you could do the same, what would that mean for you?
Never worrying about getting reviews, or securing advertising, or making sales. Being in complete control of your career and never having to rely on anyone else. Because for me, it means more than I can ever put down in words. And, as an artist, that's a pretty big deal.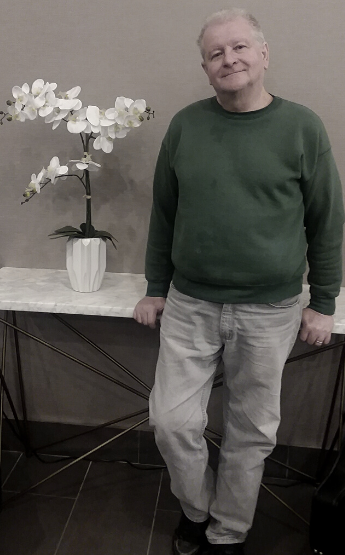 It doesn't matter whether you are a painter, photographer, sculptor, digital artist, illustrator, graphicdesigner, or craft artist – this system works. It works because you are finally able to attract the right leads, and build your relationship with them direct, without relying on anyone else.
The best part? You don't need to put a new work out every 6 days to keep visibility high – because you've already built up your own direct platform.
In short, you finally have a way to more effectively market the art and content you already have – and capitalize on the work you've already done – as well as skyrocket your results when you launch your next work, your next product, or your next online course.
You spend months bleeding over your keyboard to get ready for prime time – you shouldn't have to spend the rest of your free time trying to figure out what marketing and promotion strategies work.
And you don't have to. I've developed a system you can use that works – regardless of the types of art or content you write.
TELL ME IF THIS SOUNDS FAMILIAR: YOU THINK TO YOURSELF, "HOW DO I FIND MORE ART BUYERS?"
Should I spend more time on social media? Should I do more gallery openings? Where can I find advertisers who will actually help me grow my audience? Are my prices too low or too high? How can I get more interest in my work? Why is nobody subscribing to my mailing list? What should I be focusing on?
And, most importantly, how can I create meaningful and long-lasting relationships with REAL fans who will buy my work? Cue brain overload...
IF THIS SOUNDS LIKE YOU, YOU'RE IN THE RIGHT PLACE
Do you spend too much time checking your sales dashboard? Do you waste hours of your time trying to figure out social media? I know I did. At least, until I figured out what actually works and shifted my focus. Once I did this, my art sales exploded - giving me a six-figure income that earns me revenue and new art buyers 24/7. I haven't looked back.
And guess what? I'm going to show you exactly how you can too. No "fluffy bunny" thinking here, only proven, ethical, and easy-to-replicate marketing techniques that will boost your visibility on the internet and grow your artist platform – putting you in direct control of your success.
Nothing feels better than seeing sales coming in overnight and every single day – without having to lift a finger. When eager art buyers email you to tell you how much they love your work – begging you to get the next work out... it's the best feeling in the world.
You know why? Because you get to see the positive impact your work has on the world. And the extra money in your pocket is a nice bonus too.
Plus, in addition to reaping the rewards myself – here's some results from other artists following some of my strategies: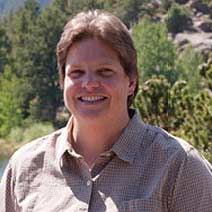 THE 6-FIGURE ARTIST COURSE PAYS FOR ITSELF:
"I've gone from 180 subscribers to almost 3500. Also, I used your launch strategy for my latest cityscape photo series and I sold over 50 in one month. Many thanks for your insights."
-Renee Pallish, photographer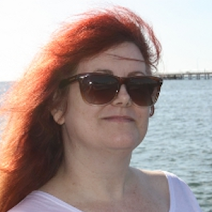 THE DIFFERENCE IS NIGHT AND DAY:
"I started Gary's system at the very end of March. In March, I had a total of 6 subscribers for the entire month, and that was about average for my newsletter since inception. In April, I had 195 subscribers, and in May, 389.
Since putting Gary's system in place it's been night & day in comparison. Sales have spiked for my handmade ceramic vases."

-Tracy Cooper-Allen, ceramic artist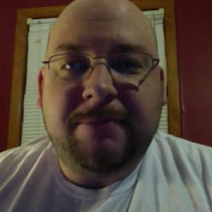 "During the past 8 months, I had made less than $300 selling my art online. I went all in, but the results were horrible. And then I read your material and watched your videos. And then I took action!
The result: Since January 23 my sales have more than quadrupled. In fact, I went from selling 2 art prints per month - to 10-12 per month and that was just in the first few days. It is now one month later, or thereabouts. I am now selling 20 - 40 limited edition prints per month and that number seems to keep going up! I am amazed and truly grateful."
-Justin Johns, giclee print maker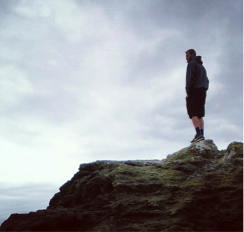 BUILDING HIS PLATFORM ON AUTOPILOT:
"My mailing list has grown from around 100 to almost 3,000 in under two months. I get 35-70 sign ups DAILY and the click through rate on the emails is awesome. My sales have INCREASED due to huge about of traffic of drawing in.
Never thought I'd be able to get the "best of both worlds", but it seems that I have! I'd HIGHLY recommend this course to anyone looking to make SERIOUS changes to their marketing. Gary is the real deal and I can't thank him enough. You rock dude!"
-Abraham Palmer, abstract oil painter
SO, WHY SHOULD YOU USE A PROVEN SYSTEM?
REASON #1: No more wasted hours with trial and error. The system I will show you will grow your audience and show you what works when it comes to selling art online. And once you've set it up, it will run on autopilot, meaning you will see results 24/7 with minimal maintenance.
REASON #2: More fans and followers means more visibility = more sales = more revenue = more freedom! If you aim to be in your studio full time, or to grow your business, this system will get you there.
REASON #3: You don't need to be a technical wizard. I will take you through everything step by step, in extreme detail, so you don't have to worry about whether or not it will work for you.
INTRODUCING The 6-Figure Artist PREMIUM TRAINING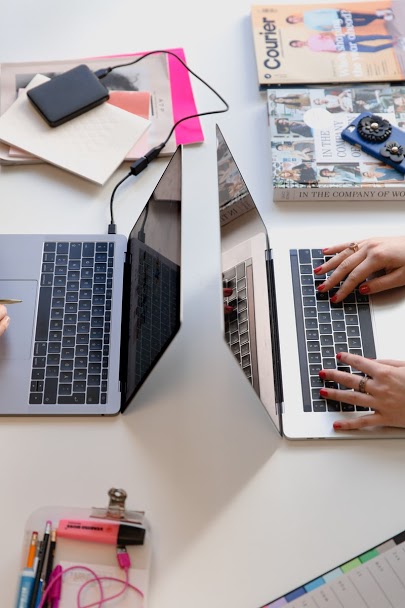 "The 6-Figure Artist" is a unique online training course which will take you by the hand and show you how to implement a comprehensive art marketing system - designed to get you selling more art, attracting more raving fans, and exploding your artist platform.
Specifically, it will show you how to drive more traffic to your art, how to convert that traffic into raving fans, and how to effectively sell to your new fans - without being "salesey".
AND NOW YOU'VE GOT THREE OPTIONS
OPTION #1 – do nothing. Obviously, this isn't going to get you results.
OPTION #2 – trial and error. Sure, you can take the concepts I've shown you already and take the DIY route. I'm 100% sure that if you spend 40 hours per week and several thousand dollars figuring out what works (like I did once I figured this out), you'll get some results. But there is a quicker and easier way.
OPTION #3 – my favorite option: use The 6-Figure Artist system to boost your visibility instantly and start growing your artist platform right now. Forget about wasting time and money on tactics and strategies that don't work - I've already done all the hard work figuring this out for you.
I'VE GONE THROUGH ALL THE "FIGURING OUT" SO YOU DON'T HAVE TO
Can I guarantee you sky-high results? Well, no. Of course I can't. Nobody can. But I can give you the exact (down to the smallest detail) blueprint, which works with online art marketing in any genre.
This is because the strategies in The 6-Figure Artist are different. Lots of marketing folks out there say, "Just post more content," or, "Just find your audience and build your brand."
But they don't tell you exactly what to do step-by-step. There's nobody out there who says, "Do this, step 1, step 2, step 3".
THAT IS EXACTLY WHAT YOU WILL BE GETTING WITH "The 6-Figure Artist". THE EXACT, RELIABLE, ETHICAL, AND PROVEN STEP-BY-STEP SYSTEM. NO CONFUSION. NO AMBIGUITY. COMPLETE HAND HOLDING. TELLING YOU EXACTLY WHAT TO DO AND WALKING YOU THROUGH THE ENTIRE PROCESS
WHAT YOU ARE GOING TO GET RIGHT AWAY TODAY WHEN YOU REGISTER (AND WHAT YOU ARE GOING TO LEARN HOW TO DO)
As soon as you purchase, you will get immediate access (via user name and password) to the full online training.
- Lifetime access and login 24/7 (it is all digital & downloadable so you can login to access the content & download the course and take it on the go with you as well)
- Content is available to stream or download in video (.MOV), audio download (.MP3) and slides (.PDF) ready for you to go through at your own pace.
INSTANT ACCESS TO:
- 21 detailed step-by-step video lessons, split into 5 modules
- 6 indepth advanced sessions – showing exactly how well-known artists used these strategies to get epic results
- 3 Limited Time "you've-got-to-be-kidding" Bonuses
- Access to The 6-Figure Artist Student Support Network
HERE'S HOW IT BREAKS DOWN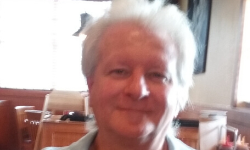 Introduction and Artistic Attitude Checkpoint: Making sure your artistic and business attitude is in the right place for real success
Nailing keywords & categories - build for long-term visibility and improved long-tail results (I'll show you how to find the best choices)

Compelling descriptions - the science behind why descriptions work (when done right) and how we doubled our conversion rate by paying attention to this ONE key principle

Awesome headlines - how we tried out 3 headlines and 4x our results (lots of practical examples)

The Look Inside - simple and practical steps to move buyers from "curious" to "bought the art" and how to drive traffic to your site with one simple strategy

Pricing - how much should you charge? How to use pricing strategically to drive traffic and maximise profit, read-through, and LTV

Exclusive vs Wide - should you go exclusive with Google Ads? We'll talk the pros and cons and help you make a decision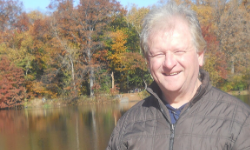 Module #1: Build Your Platform Foundation: Cracking the code behind a successful startup and how you can become an unstoppable force
How the "search engines" work and how you can show up at the right place, right time

Nailing keywords & categories - build for long-term visibility and improved long-tail results (I'll show you how to find the best choices)

Compelling descriptions - the science behind why descriptions work (when done right) and how we doubled our conversion rate by paying attention to this ONE key principle

Awesome headlines - how we tried out 3 headlines and 4x our results (lots of practical examples)

The Look Inside - simple and practical steps to move buyers from "curious" to "bought the art" and how to drive traffic to your site with one simple strategy

Pricing - how much should you charge? How to use pricing strategically to drive traffic and maximise profit, read-through, and LTV

Exclusive vs Wide - should you go exclusive with Google Ads? We'll talk the pros and cons and help you make a decision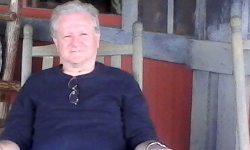 Module #2: Build your Platform Marketing Funnel: Step-by-step, how I grew my platform to over 15,000 readers in less than six months. And how you can do it even faster
Build your platform marketing funnel – how to convert random browsers into committed fans

The proven system to get readers OFF the other sites and ONTO your list

Optimise your artist website - how to significantly boost conversions with a few simple tweaks

How to sell direct from your site for 90%+ revenue kept (vs 70% on Amazon)

How to build an automated email system to prove your brand, your value, and SELL (without being scammy)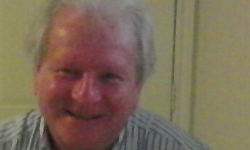 Module #3: Drive endless Traffic to your Art: Skyrocket your sales rankings, profits, and readership with this four-step process
How to drive endless traffic to your art and websites with free (and make a profit doing it)

How to run the 4 major types of joint promotion - instantly double, triple, or quadruple your exposure (for free)

Giveaways and contests - how this one targeted approach helped me grow my list by 16,000 new readers in just a few months (full walkthrough)

Merchandising - how to show up on the front page of iBooks, Nook, Kobo and others for exposure to millions of potential new readers

How to promote like a pro – and which advertisers are worthwhile and how to "Stack" your promos for best results

How to use Amazon Ads and Google Ads to drive traffic from targeted audiences straight to your pages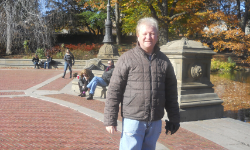 Module #4: Hook, line, and sinker: How to SELL without being "salesy", and generate an income for life (on autopilot)
How to SELL to your platform, without resorting to "scammy" or "sleazy" tactics

Why building trust is more important (and more profitable) than making a quick sale

How to get readers clamoring for your books and the 4 objections you need to overcome (in detail)

The exact process I use to get 100+ five-star reviews from just one email

How to write compelling emails - the AIDA and HTOC structure (plan and write your emails in minutes, not hours)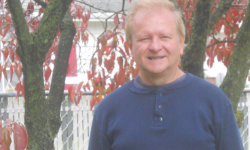 Module #5: Reach for the stratosphere: The exact blueprint I use to launch any new release to the top of the charts – without advertising.
Launch day strategies – how to take everything you've learned and put it all together with a knock-out launch plan

The exact system I use to launch my new releases into the top #100 (with zero ad spend)

How to build your own Street Team / Launch Team of superfans to boost your new releases to the top of the charts

The number one mistake most artists make on launch day – and what you should do instead
AND WHEN YOU ENROLL TODAY, YOU'LL ALSO GET THESE LIMITED-TIME VIP BONUSES:
Bonus 1: Tools of the trade.
The exact tools and software I use to manage and grow my six-figure business, broken down step-by-step.
Including: how to create beautiful, high-converting webpages, keyword and tracking software, how to set up your email autoresponders, and much more.
Bonus 2: Group Coaching Calls.
Lifetime access to prerecorded sessions with students where I answer (in extreme detail) all questions related to marketing and promoting your art.
You'll also get invited to all upcoming live sessions, with the recordings made available for your convenience.
Bonus 3: The 6-figure swipe copy.
Never wonder "What do I put in my emails?". We'll give you exact copies of the emails I've used to sell tens of thousands of art prints and originals, so you can get the same results. Tweak them, adapt them, steal them!
WHAT ABOUT STUDENT SUPPORT?
WE'VE GOT YOU COVERED
LIFETIME TECHNICAL SUPPORT: any technical questions with your course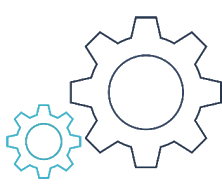 access or functionality, reach out any time for an answer and my team will get right in touch.
24/7 SUPPORT VIA FACEBOOK: I've created a dedicated, customers-only group, where you can get answers to common questions and any burning issues. I'll also drop by every day to make sure you get the support you need to get results.
PERSONAL COACHING: Can't find what you need in the community? Email us direct, and if my support team can't answer right away, you'll be passed straight through to me
LIFETIME UPDATES INCLUDED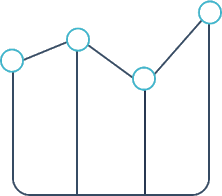 As the course grows over time, you'll be grandfathered in at the current price and you'll never pay a penny for updates to the course (like the brand-new bonuses mentioned above, for example).
You'll also get lifetime access to the materials without having to pay extra.
30 DAY 100% GUARANTEE

I personally guarantee that The 6-Figure Artist is simply the best art marketing course that you can buy on the internet.
If it doesn't measure up in any way please let me know any time within 30 days and I will give you a prompt and full refund – no questions asked.
SO NOW YOU'RE THINKING: "HOW DO I GET STARTED?"
HOW MUCH WILL I NEED TO INVEST IN "The 6-FIGURE ARTIST" PREMIUM TRAINING?

You could try to figure it out on your own and spend thousands on DIY experiments, or you could spend tens of thousands on an MBA or MFA (which won't help). Or, you could hire a consultant for $7,500 - $12,000+ (I know these rates, because that's what I charge), but the full 6-Figure Artist System will only cost you a fraction of that time and expense.

FOR THE FULL 6-FIGURE ARTIST STEP-BY-STEP SYSTEM YOU WILL BE PAYING ONLY $59 A MONTH FOR 12 MONTHS.

(Or, you can save $111 and pay in full for $597.)

AND YES - YOU GET FULL ACCESS TO ALL THE MATERIALS WITH YOUR FIRST PAYMENT AND YOU'LL ALSO GET OUR NO-QUESTIONS-ASKED 30-DAY 100% MONEY-BACK GUARANTEE

These payment options reflect a $200 savings off regular price.
CHOOSE OPTION ONE FOR THE 30-Day FREE TRIAL.
Use Discount Code: FREE
WHEN YOU ENROLL TODAY, YOU'LL GET INSTANT ACCESS TO EVERYTHING - INCLUDING:
6 core training modules, taking you through everything you need to know to optimize your art for online sales, drive traffic to your pages, convert that traffic into fans, how to engage with your readers and sell (without being sleazy) and how to scale your results up using Facebook advertising.
3 kick-butt bonuses: Tools of the Trade - taking you behind the scenes of all the technology used to run my business, The 6-Figure Swipe Copy - never wonder what to put in your emails (I'll give you scripts of what works), and our bank of pre-recorded Q&A Workshops - where I'll answer questions from real students, helping you get the best results.

Student Support: You'll get lifetime access to our customers-only Facebook support group, where over 1,200 other students are there to help you implement the strategies in this training program. I'll also be on hand in the group to personally help you get the results you need.

30 Day 100% Money-Back Guarantee: I'm so confident this program will help get you results, I'm offering you a full 30 days to evaluate the material to make sure it's right for you. If you'd prefer not to continue, just let us know within 30 days and we'll issue you a prompt, courteous, no-questions-asked refund. Check the terms at the bottom of the page for full details (don't worry - it's nothing scary).
You'll get full access to everything mentioned here - instantly - when you enroll today - whichever payment option you choose.
Frequently Asked Questions
When does the course start and finish?
The course starts now and never ends! It is a completely self-paced online course - you decide when you start and when you finish.
How long do I have access to the course?
How does lifetime access sound? After enrolling, you have unlimited access to this course for as long as you like - across any and all devices you own.
What if I am unhappy with the course?
We would never want you to be unhappy! If you are unsatisfied with your purchase, contact us in the first 30 days and we will give you a full refund.
Can I make small monthly payments?
Yes, of course, you can pay in small monthly payments. There are 2 payment options. You can pay 12 monthly payments of $59 each. Or you can make a one-time payment in full of $597 and save $118.
How do I get the 30-day Free Trial?
Choose Option One, which is the $59 monthly payment plan. At checkout, enter Discount Code: FREE
THE NEXT STEP IS TO CHOOSE AN OPTION BELOW & ACTIVATE YOUR 30-DAY GUARANTEE:
You'll get full access to everything instantly when you enroll today, whichever payment option you choose.
Choose Your Payment Option Below to Enroll
There are 2 payment options for enrollment. You can make 12 monthly payments of $59 each (Choose this one and get your first month Free). Or you can Save $111 when you make a one-time payment of $597.
I'LL SEE YOU ON THE INSIDE!